Ozarks Heritage Resource Center (OHRC)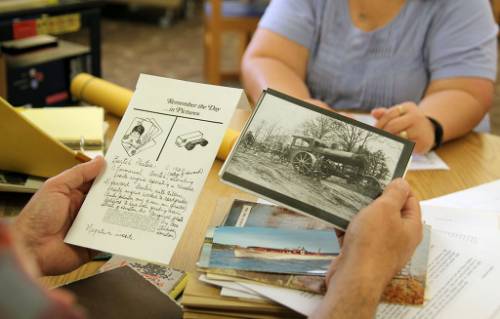 The Ozarks Heritage Resource Center (OHRC) is being developed as a repository to preserve the region's history and culture. The OHRC will house an archive of materials related to the south-central and southeast Missouri Ozarks. These documents and visual resources representing the cultural heritage of the region will soon be available for use by researchers, regional history enthusiasts and students.
The center's integrated collection will feature monographs, manuscripts, archival pieces, photographs, pamphlets, maps, prints, audiovisual and musical pieces, and other selected memorabilia donated to the university. The contents will encompass Butler, Carter, Crawford, Dent, Douglas, Howell, Iron, Oregon, Ozark, Phelps, Reynolds, Ripley, Shannon, Texas, Washington, Wayne and Wright counties in Missouri as well as selectively acquired pieces from the Arkansas Ozarks regions.
The center is planned to open in 2022 upon the finalization of construction and organization of the materials collected to date. The OHRC will eventually be integrated into student instruction in a variety of disciplines on campus, host student and community tours, connect with the annual Ozarks Studies Symposium and continually acquire primary sources that document the region.
The Missouri State University Foundation in West Plains is seeking donations of historical materials as well as monetary donations for purchase of historical items, construction costs, and supplies relative to the preservation and restoration of these historical items.
To submit a potential donation for consideration – written, visual or physical historical materials – for the center's holdings, fill out this form or contact the Garnett Library at 417-255-7945 for more information.
Give a Gift
Your gift of any amount will go a long way to conserve the history of the region.
Donate Items
Help preserve the legacy of our region when you donate your historical items to the OHRC.