By Dr. Drew Bennett
Chancellor, Missouri State-West Plains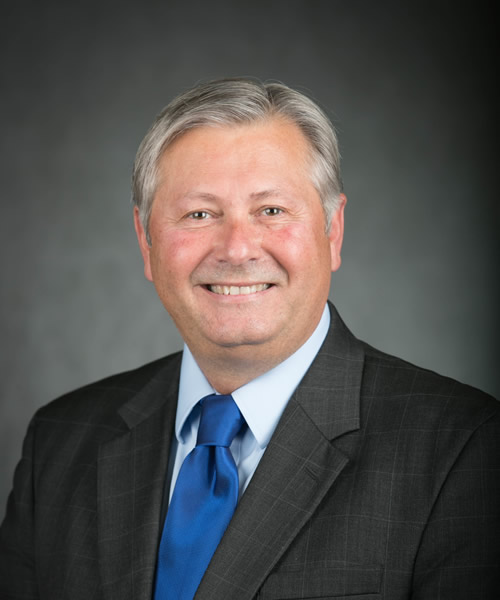 The following Letter to the Editor appeared in the West Plains Daily Quill on May 12, 2018
Dear Quill Editor,
As I retire from the position of chancellor at Missouri State University-West Plains, I want to express to the citizens of the Ozarks what a privilege and honor it has been to work at this institution. It is impossible to measure my satisfaction in helping to provide educational opportunities to people of all ages, thereby allowing them to improve the quality of their lives by breaking the generational and systemic bonds of poverty. One would be hard pressed to imagine a more noble and worthwhile cause.
For the past 11 years, I have been committed to advancing the cause of education in our community and its surrounding area. I'm proud to have been the second longest serving chancellor, and humbled to have built upon the accomplishments of those who came before. During my tenure, despite increasing costs, overall declining support from the state, and numerous internal and external obstacles, we have significantly increased enrollment, faculty, grants, facilities and giving. These remarkable achievements are due to the great team who has served with me. Of special note are the generous donors who believe in our campus and donated almost $9 million during the last decade. I am extremely grateful to those in this region and on this campus, both in the past and today, who refused to just stand by or accept the status quo, but stepped past the nay-sayers and obstructionists to put their shoulder to the wheel in a positive and productive manner. It is only through such a collective, determined and purposeful effort that the West Plains campus has been able to survive, grow and accomplish so much.
The Missouri State University (MSU) System and Board of Governors have never failed to provide support, guidance and assistance, which has grown with each passing year. I believe the relationship between the West Plains campus and the MSU System is stronger today than it has ever been. This has not happened without a lot of hard work, and I am grateful to my colleagues on the Springfield campus, President Clif Smart, who has been a fantastic boss, and the Board of Governors for all of their help. I have seen first-hand, on countless occasions, how fortunate Missouri State-West Plains is to be a part of the MSU System and the benefits the campus has received as a result. Those who continue to perpetuate the myth that the Springfield campus or the Board of Governors do not have MSU-West Plains' best interest at heart and do not provide us our fair share of resources are just plain wrong.
Elizabeth and I will certainly miss the many social engagements that come with the chancellor position. We have enjoyed our connection with this wonderful campus and all of the people with whom we have become close. I am sincerely thankful to those who have offered many expressions of support and encouragement in my role as chancellor, and I am especially grateful to those who have invited my family and me into their homes as friends. Transitioning into retirement will be bittersweet, as I have actively poured my heart and soul into the West Plains campus and the surrounding communities; however, I am not looking for another job or another place to live. I have lived in West Plains, Missouri, longer than any other place in my adult life, and I am perfectly happy here. We will keep busy by spoiling grandchildren, traveling, and enjoying life with our characteristic intensity. We are not slowing down - we are just getting warmed up!
What will stand out in my heart and mind as I reflect on my work here will be the students, many of whom have overcome extraordinary obstacles to achieve remarkable success. Their personal stories and their hard work inspire me daily and remind me why I am so passionate about this institution. In my opinion, Missouri State-West Plains is a not only a community, regional and state treasure; it is even a national treasure, doing much more with far less and changing people's lives one at a time. My passion for this treasure is why I announced my retirement plans in August 2017, allowing for a full and thorough search for the next chancellor, and a selection date that would fill this position without a lengthy gap. The search committee has done its job and President Smart has selected Dr. Shirley A. Lawler to assume the position of chancellor on June 1, 2018. Because of the exceptional administrative leadership team in place on the West Plains campus, I am confident the next chancellor will join a group that is fully capable of even greater success in the future. I would ask everyone to welcome and work with Dr. Lawler. She will need your support if she is to help our community.
Finally, I would like to invite the entire community to attend our Commencement Ceremony at 10 a.m. May 19, 2018, at the West Plains Civic Center. If you have never seen a Missouri State-West Plains graduation or if it has been more than 10 years, this event and celebration is a MUST! Not only is it the annual culmination of our efforts, attendees can see firsthand the positive impact that is made on our community. Please help us celebrate our students, watch the faces of those who receive a degree, and count the lives that have been forever changed.
Sincerely,
Drew A. Bennett