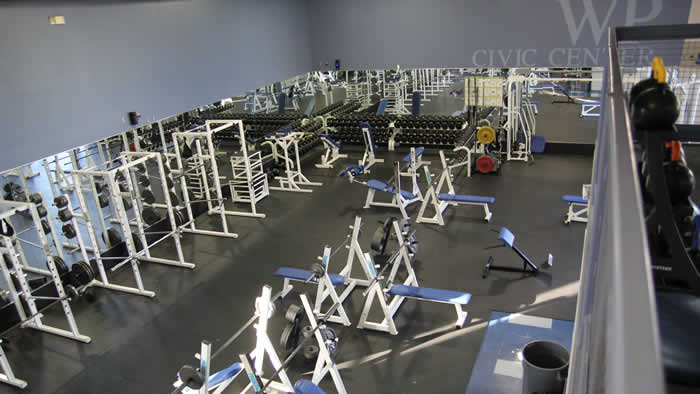 Membership age guidelines
Group Swimming – One adult is required for every 4 children under the age of 10 years.
Weight Room – Persons 13 years and younger are not allowed to use the equipment.
Hot Tub – Persons 7 to 15 years are not permitted unless accompanied by a parent or guardian. Children 6 years and under are not allowed in the hot tub.
Pool – Persons 10 and younger must be accompanied by a person 16 years or older.
Pool and fitness membership fees
Use of the pool and fitness center to current Missouri State University-West Plains' students is covered by the MSU-WP Common Fee.
Fee per usage period
Fee per visit
Under 2 years: Free
Youth (2 years - 13 years old): $5.00
Adult (14 years and older): $6.00
Missouri State-West Plains Students: Usage is included in the students' Common Fee.
Monthly
Youth: $20.00
Adult: $30.00
Family: $45.00
Bi-Yearly
Youth: $110.00
Adult: $170.00
Family: $260.00
Yearly
Youth: $200.00
Adult: $320.00
Family: $500.00