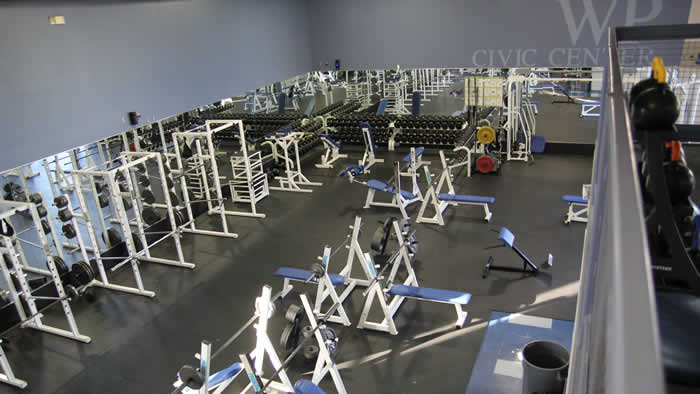 Membership age guidelines
Group Swimming – One adult is required for every 4 children under the age of 10 years.
Weight Room – Persons 13 years and younger are not allowed to use the equipment.
Hot Tub – Persons 7 to 15 years are not permitted unless accompanied by a parent or guardian. Children 6 years and under are not allowed in the hot tub.
Pool – Persons 10 and younger must be accompanied by a person 16 years or older.
Pool and fitness membership fees
Use of the pool and fitness center to current Missouri State University-West Plains' students is covered by the MSU-WP Common Fee.
Membership fees are non-refundable.
Changes may occur without notification. These changes may include, but are not limited to fee sturcture, facility policy and procedures, hours of operation and equipment status. Refund or extension of membership will not be given due to changes.
Fee per usage period
Fee per visit
Under 2 years: Free
Youth (2 years - 13 years old): $6.00
Adult (14 years and older): $7.00
Missouri State-West Plains Students: Usage is included in the students' Common Fee.
Monthly
Youth: $23.00
Adult: $33.00
Family: $48.00
Bi-Yearly
Youth: $128.00
Adult: $188.00
Family: $278.00
Yearly
Youth: $236.00
Adult: $356.00
Family: $536.00