Adult students can receive free tuition through the state's new Fast Track program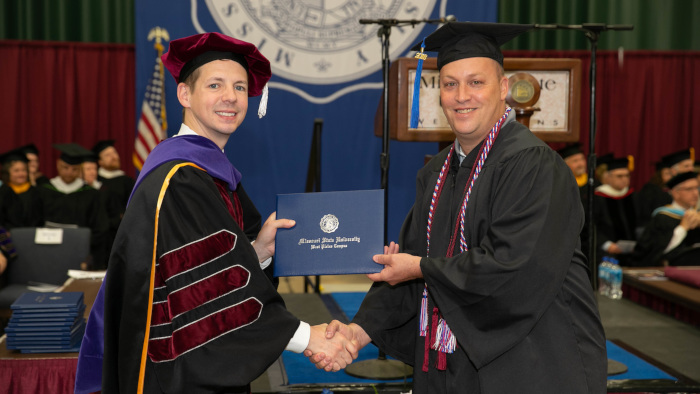 The Fast Track Workforce Incentive Grant is a new financial aid program that addresses workforce needs by encouraging adults to pursue a certificate, degree, or industry-recognized credential in an area designated as high need. The financial aid program ensures, when combined with other government resources, that tuition and fees are fully covered for eligible students age 25 and older who are seeking a degree, certificate or industry-recognized credential in a high-demand career. Students younger than 25 also may be eligible to receive the grant if they haven't been enrolled in any educational program within the last two years.
Missouri State-West Plains programs approved for funding
*The program can be completed online.
Degrees include:
Certificates approved for funding include:
Child and Family Development
Health Information Technology
Hospitality Leadership
Non-Credit Certificates approved for funding include:
Certified Nurse Assistant
Industrial Drafting
Machining Technology
Microsoft Office Specialist (MOS) Certification Program
Professional Human Resources (PHR)/Senior Professional Human Resources
Associate Professional in Human Resources (aPHR) Certification Preparation
Industrial Maintenance Technician
For more information on the non-credit certificates, call Workforce Development at 417-255-7784.
Fast Track grant awards will cover any remaining tuition and fees not covered by other state and federal student aid programs. When other aid programs cover all tuition and fees, students could receive up to $500 to cover other education-related expenses.
Am I eligible?
At least 25 years old OR have not been enrolled in an education program at any level within the past two years.
Enroll at least half-time at a participating institution in a program designated as eligible.
Have not yet earned a bachelor's degree.
Earning no more than $40,000 per year as single tax filer, or no more than $80,000 per year as a joint tax filer.
How do I apply?
For more information about the program and how to apply, visit the Missouri Department of Higher Education's Fast Track website, MoFastTrack.com.
For more information on how Fast Track can be used for Missouri State-West Plains' degrees and certificates: