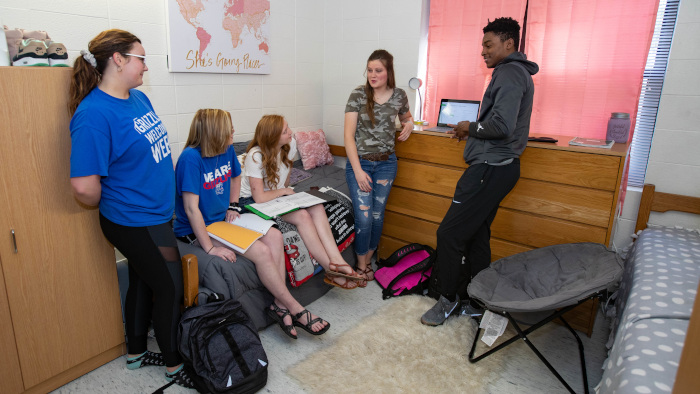 Experience all aspects of college life by living in the Grizzly House, a 60-person residence hall located in the heart of the Missouri State University-West Plains campus. The Grizzly House provides students with a friendly atmosphere in which to live. The Garnett Library, Hass-Darr Hall, classroom buildings, and Putnam Student Center are within walking distance.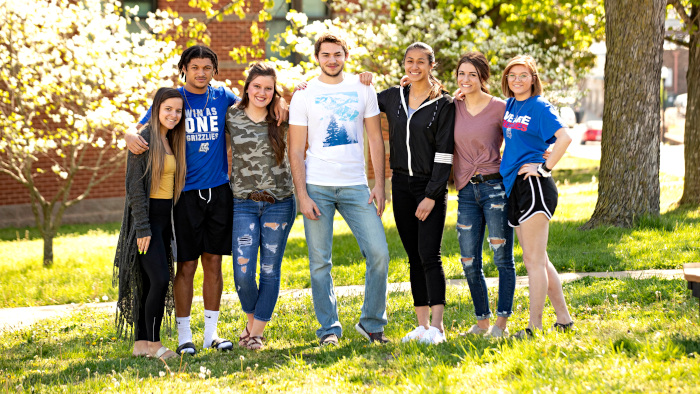 Grizzly House Amenities
Community room complete with cable TV and DVD player
Free cable TV and Internet
Computer lab
Lighted basketball courts
Laundry facility
Close proximity to fitness center and pool
Adjacent to the student recreation center
Separate dining facility (includes game room)
Security cameras and limited-access entries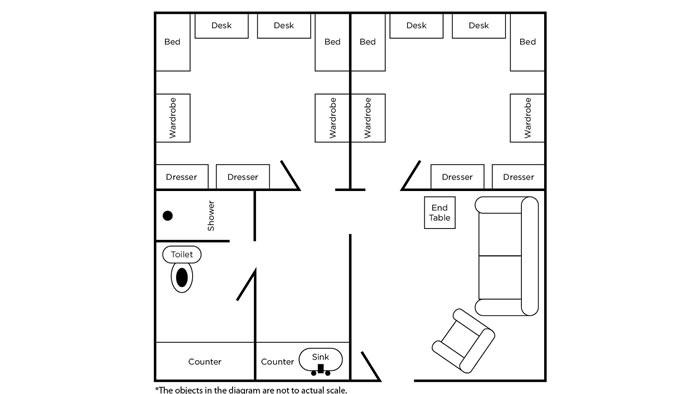 About the Suites
Four-person suites
Full bathroom
Living room with couch, chair and coffee table
Refrigerator
Two desks, two dressers and two wardrobes
Extra-long bed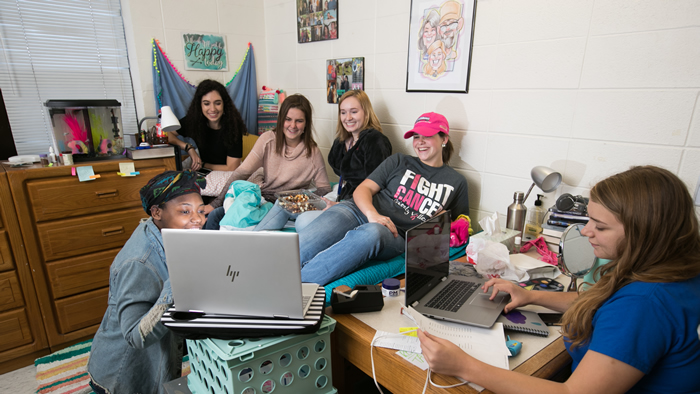 Cost
For the 2023-2024 academic year (Fall 2023 and Spring 2024), the cost per semester is $3,313, which includes utilities and 19 meals per week at the Putnam Student Center.
The student Housing Contract is for the entire academic year. Rooms are assigned on a first-come, first-served basis. Students are encouraged to apply early. Contracts for the 2023-2024 academic year are now available.
Contact
Missouri State University-West Plains
Office of Residence Life
128 Garfield, West Plains, MO 65775